BassBoysLLP wrote:

Hodag Hunter wrote:You don't know for sure on any used reel, as anything, just be carefull on pricing.

I probably wasn't clear enough in my previous post, if you don't rip a lot of big rubber all reels listed above will last for years before rebuilding.

Rome mentions he owns a Lexa HS, will work for what he is using it for. My buddy bought one in the morning and that same afternoon had the gears strip from ripping rubber. Returned it the next day to the sport shop for defective reel.

I can snap the anti-reverse on a Diawa Luna in less than an hour ripping rubber. Using a Luna on smaller stuff and not ripping, the reel will last quite a while.

I don't own a 400d so can't comment on longevity but are a smooth reel. If you like it, run with that. I just didn't think it would hold up to ripping rubber.

If you haven't figured out by now I throw rubber a lot. LOL.

[ Post made via Android ]

You ever snag one ripping that hard? I've heard of guys snagging them with bulldawgs on accident. Never did it myself.
Yes we have had a few foul hooked muskie but not many.
Below picture is what is more common. This was about a month ago and one of the smaller size bait fish I've accidently snagged. A side note, the tube is not what I would consider big rubber doing damage to a reel, was just a day where a tube would out perform a bulldawg.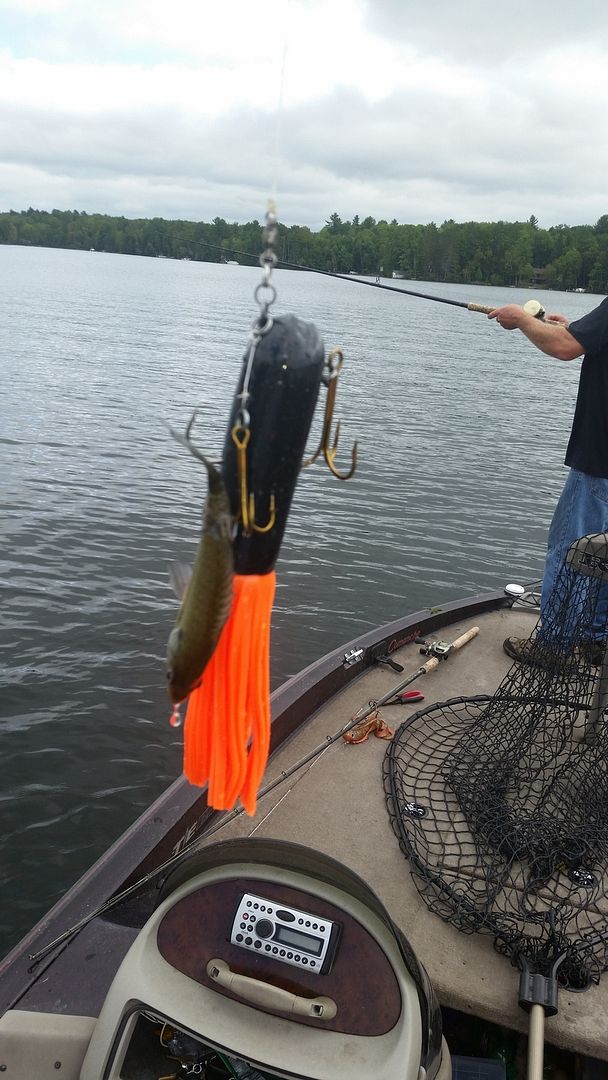 [ Post made via Android ]