Here is my survival kit. I need to add some more items to it, but this is the bare minimum of what I carry into the woods while hunting, camping, scouting. I can fit this kit in my small back pack easily.
From left to right: Water proof bag, Petzl head lamp with red and clear light filter, Surefire flashlight with LED bulb and red lens filter, heavy duty caribener, Gerber Knife, butane lighter, small notebook with water proof paper,
Top row: Chem-light, bungee cords, 550 para-cord.
Bottom row: canteen cup, gerber hand ax.
Things I forgot to put in the pic: Gerber multi-tool, small mirror, cell phone, my camelback water bottle, extra batteries.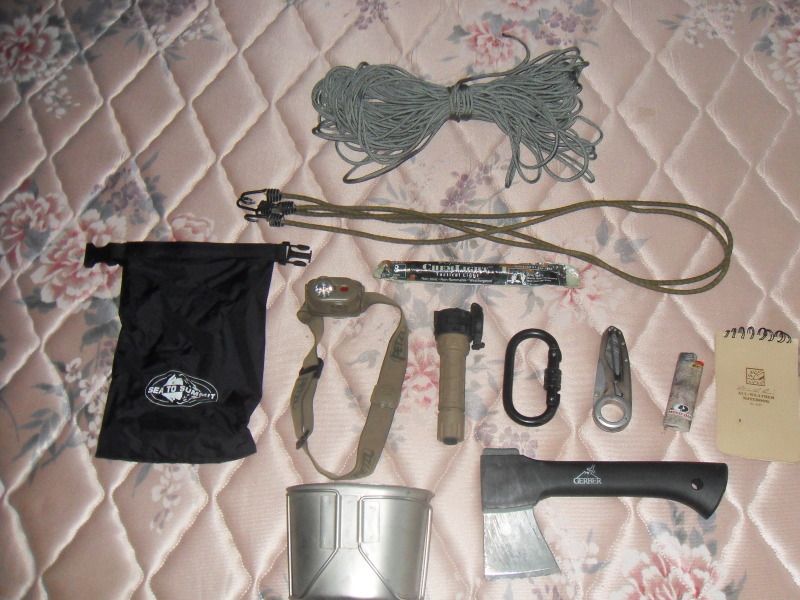 Here is my first aid kit. Israeli bandage, field dressing, tourniquet, roll of gauze.
I need to add more to it such is some first aid tape and whatever anyone else can think of.