Posts: 145
Joined: Wed Oct 13, 2010 6:53 pm
Location: Hustisford WI.
Status: Offline
its not a monster 16x 48. Allumacraft. Four 150watt HPS. a nice little rig for two and a half guys.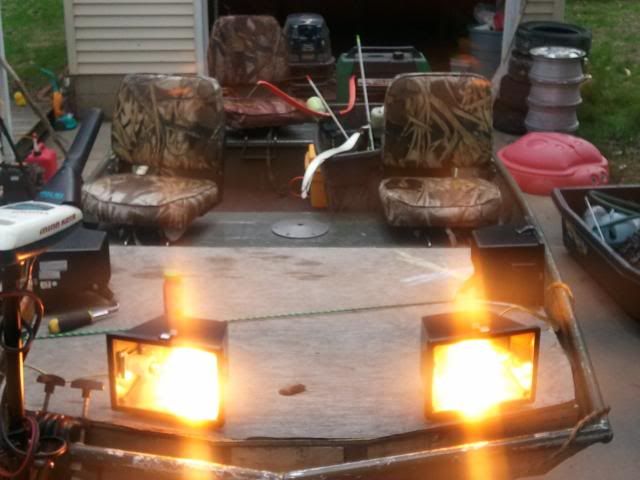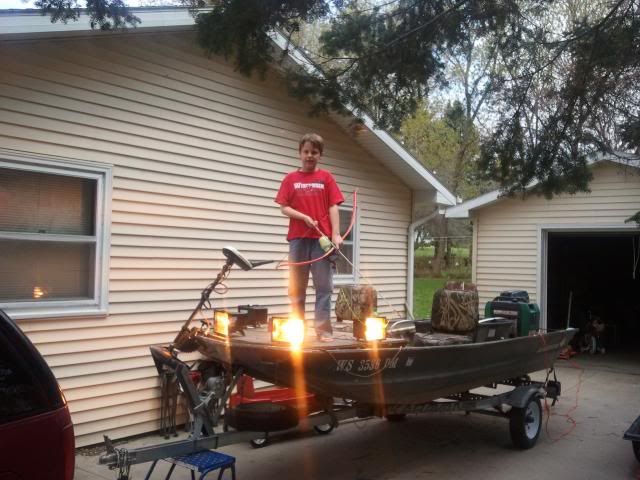 Traditional Bow Hunter
Member
Compton traditional Bowhunters
Wisconsin Traditional Bowhunters
Wisconsin Bowhunters association
Neosho Archers.
500 Club
Posts: 3460
Joined: Thu Mar 31, 2011 2:19 am
Location: Shooting my bow (MI)
Status: Offline
Nice, some day ill have one like that.
[ Post made via iPhone ]
"Its about taking the right shot at the right time with good equipment." Dan Infalt
500 Club
Posts: 1426
Joined: Sat Jun 26, 2010 5:24 am
Location: MD & VA
Status: Offline
Hi Pressure Sodiums are king.

Weve got 8 on order, switching from LED. Expensive bulbs, but they penetrate the water very well.
You can't kill em on the couch
Site Owner
Posts: 31757
Joined: Sat Feb 13, 2010 6:11 am
Location: S.E. Wisconsin
Status: Offline
Nice!
---
Users browsing this forum: No registered users and 1 guest