Saturday morning we went out of Milwaukee on a charter trip with Adrenalin charters (my first with Adrenalin), we really enjoyed ourselves and had a great time. You can get a feel for a charter as soon as you step on the boat IMO, they keep there boat and fishing gear in great shape with everything nicely organized. The weather was challenging, cold and windy, Russ and Gerry were constantly adjusting fishing depth to find the correct water temperature and find the fish. Russ set the lines and shortly into the trip we had our first fish on. Tom had first dibs and after a long fight reeled in a nice King.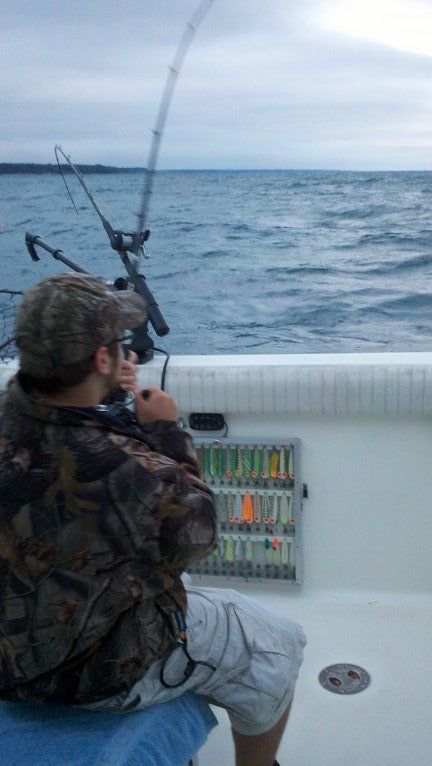 We had good action throughout the morning, and landed some good fish.
Josh fighting a King salmon.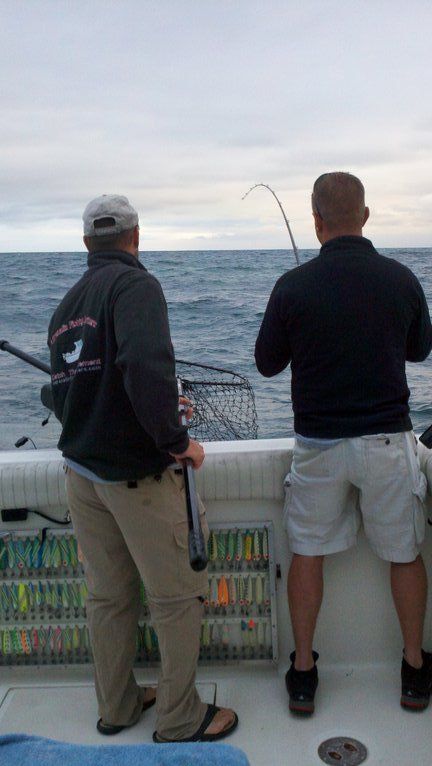 Russ with the net.
Chris fighting a lake trout.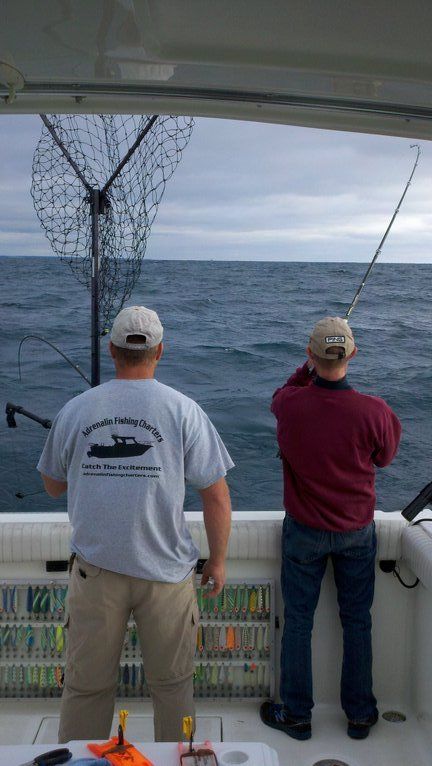 Tom fighting a brown trout.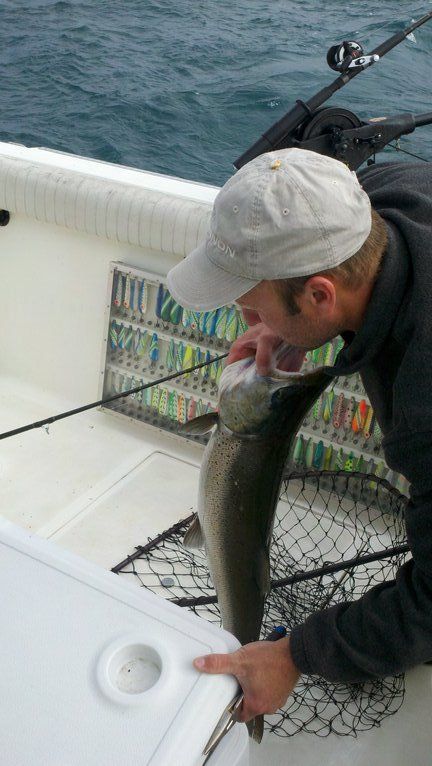 Tom's big brown, it was right at 17 pounds.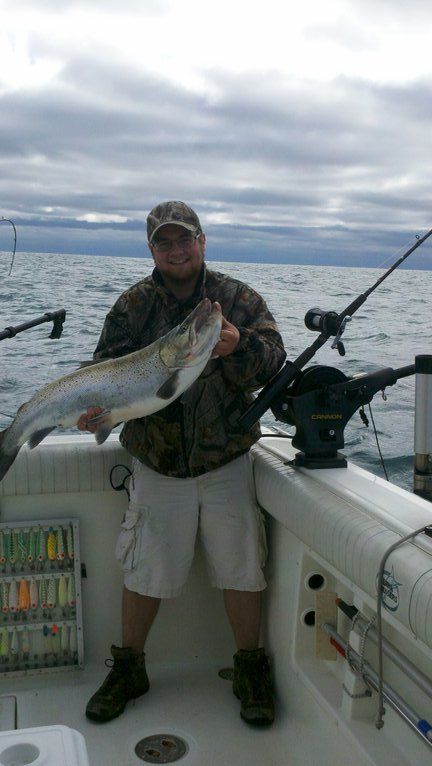 Tom enjoyed himself!
A few dock pics.
Someone feels inadequate
My fish was actually really[glow=red]BIG[/glow], but the camera angle makes it look small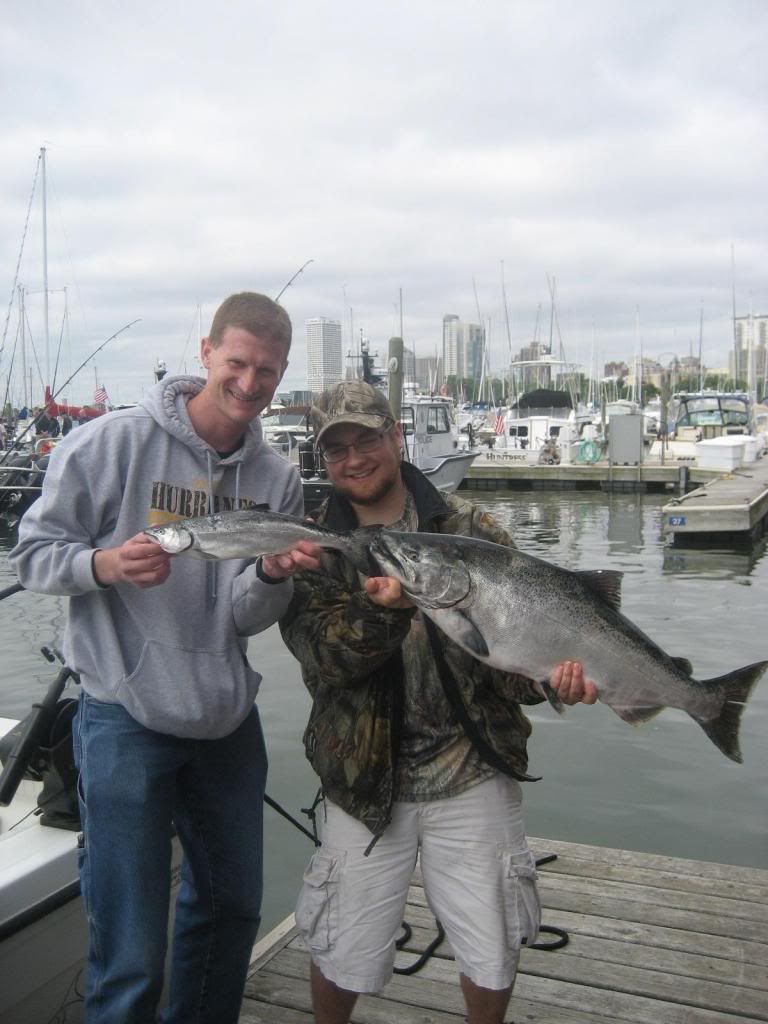 Group shot.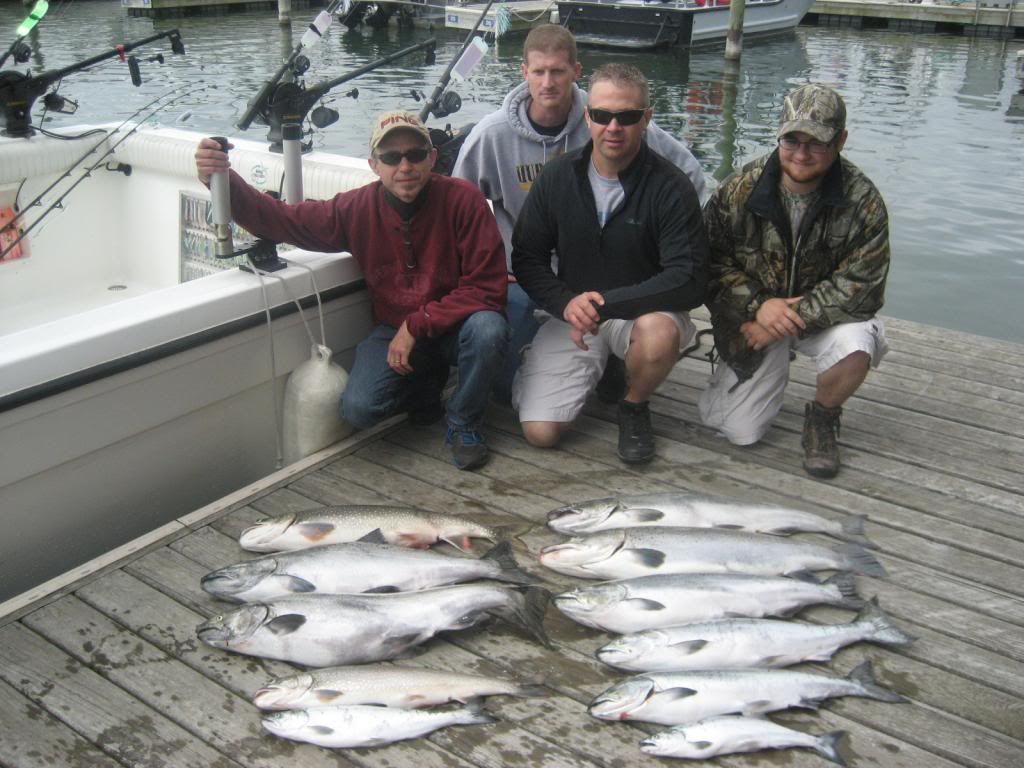 We ended up taking home 11 fish, which was plenty. Everyone had a large bag of filets to enjoy.
This is how I cooked mine.
Before the grill seasoned with dill and lemon.
They tasted great!!
If you are looking to take a charter trip this summer I can HIGHLY recommend Adrenalin
We also talked a little deer hunting