From the feedback I got on this forum about who to charter, I went with Adrenalin Charters, sent them the deposit, selected today, Monday, August 19 as the date. My plan was to take my two sons, as they will both be in college this fall, the last hoorah of the summer for them and me.
I wanted to drive over to Milwaukee the day before, get a hotel, make a relaxed trip out of it. Driving 4.5 hours right before a 5 am launch sounds pretty brutal to me, especially since it's 4.5 hours back home. So go out the day before was the plan.
We got a hotel near the Marina, grabbed supper and some sub sandwiches for the boat, watched some TV and dimmed the lights early. Still, the 4 am alarm was rather harsh.
We quickly dressed, checked out, filled the cooler with ice out of the hotel ice machine, headed for the boat. Took a slight couple block detour, but smart phones with GPS got us back on track and time. Got to the boat with time to spare and met Russ and Gerry. Filled out the fishing licenses, headed out.
Russ headed the boat out of the marina area, stopped a mile or so out, lines in the water. Previously, I told the boys they had first fish, left it up to them to see who got first. We didn't wait long and both of them had two Kings in the boat.
We hit a little lull in the bite, had to troll around quite a bit to find some fish interested in biting. Once we found them, they were nibblers, lost a couple of strikes, but then caught a couple more fish.
Fighting: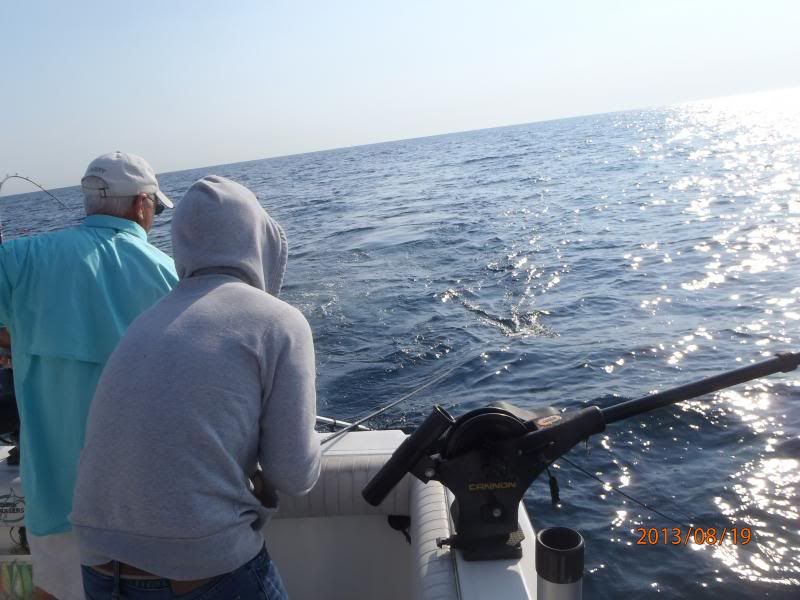 Netting: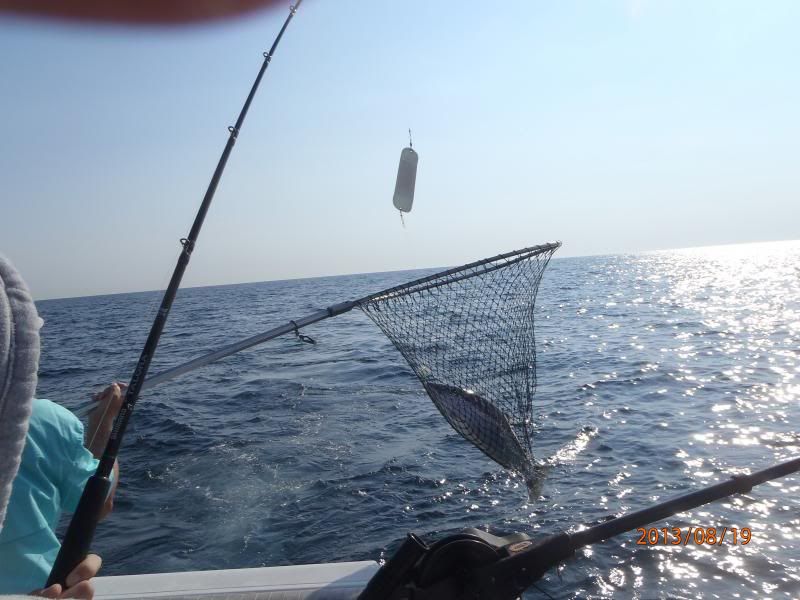 Flopping in the boat: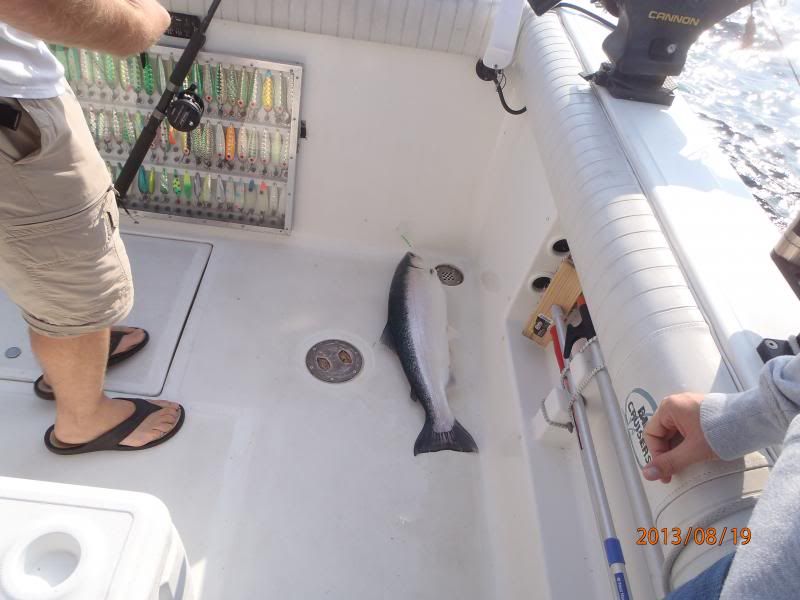 Haul for the day: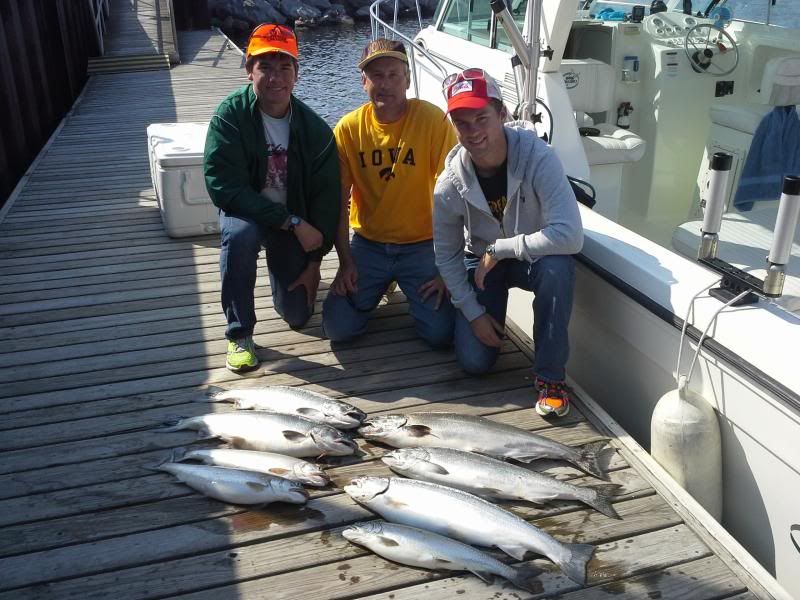 Catch of the day: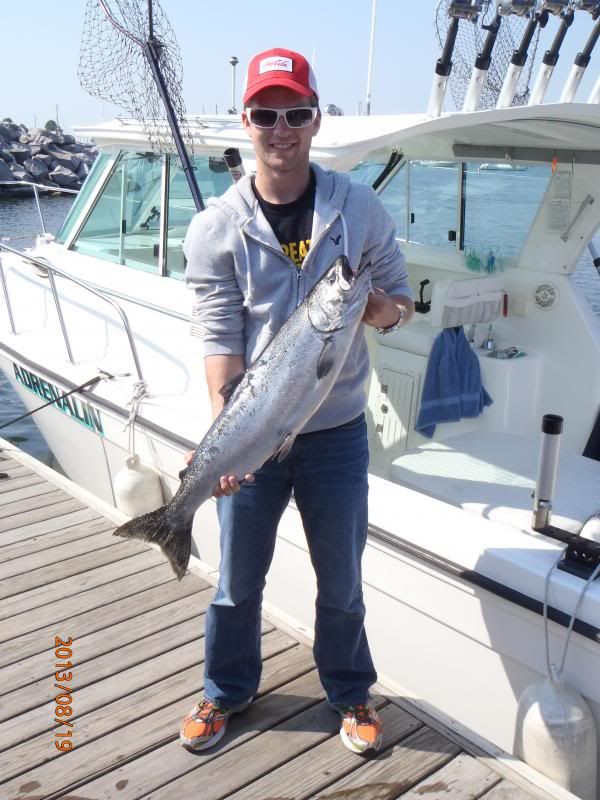 Russ seemed apologetic about the action, but we came away happy. Talk around the lake and fish cleaning station was that it was a difficult morning. Sure, it would have been great to limit out on huge fish, but I've fished long enough to know to be happy with what one catches.
We had a great experience. Russ and Gerry are top notch and we were impressed.
The talk on the drive home was about when we will go back.