I took my canoe out on the river saturday morning for a solo hunt. I went up current really far and passed a few other sections of public. I wasn't seeing any deer so i decided to move. I inadvertently caught a vine around my prop on my mud motor and it stopped the prop from spinning. I pulled the boat ashore and troubleshooted the issue. The vine had caused the pto to strip a spline nut inside the shaft, so the pto wasn't spinning the shaft, the motor was useless.
My morning plans got put on the back burner. Instead of cursing my luck, I used the time to pray and count my blessings. First, I was thankful that I was upcurrent so I could paddle to the ramp and I also thankful that my boat is a canoe so paddling it is manageable.
As I'm paddling I get into river bend and up jumps a buck bedded right along the river and it's on public! I only saw a flash but I could see he was big enough to get his antlers momentarily hung on briars when he jumped up and crashed off. I memorized the spot, and thought, look at what i would have missed if I was motoring along.
I paddled for 4 hours shirtless bit tired but made it back safely. I got home get parts ordered then start thinking about the buck. My boats down for 2-3 days but I could walk in, buts it's extremely far. It's right around a mile and half. The wind will only be good for another day or two. I don't know if he will be off with a hot doe later or he might not be in the area if food changes. I needed to go after him immediately.
This morning I woke up 2 hours early and my hands were numb from paddling. I got going and stayed focused and everything went together.
I setup 100 yards from his bed with a just off wind blowing into the river. I saw several does and a spike and they were coming through regularly so I decided it was bet to dig in. 4:15p it's getting late I decided to try some blind calling. After sitting there all day, here he is, he got up and walked straight in! The shot was true and down he went. He's a very nice 10 point without much for eye guards.
I had a buddy show up and help me Get him out. We did a gutless method and back packed him out. cheers.
All praise an Glory be to God!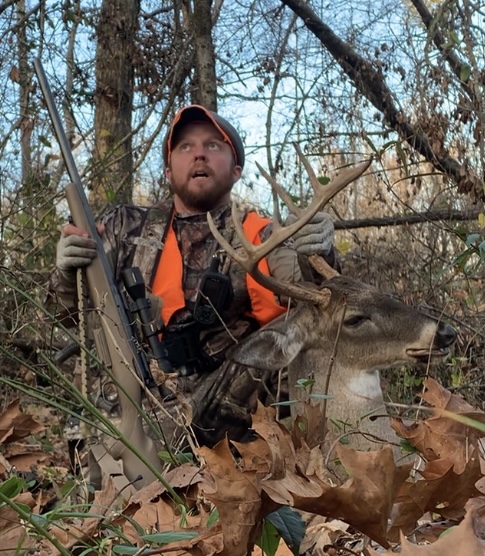 host an image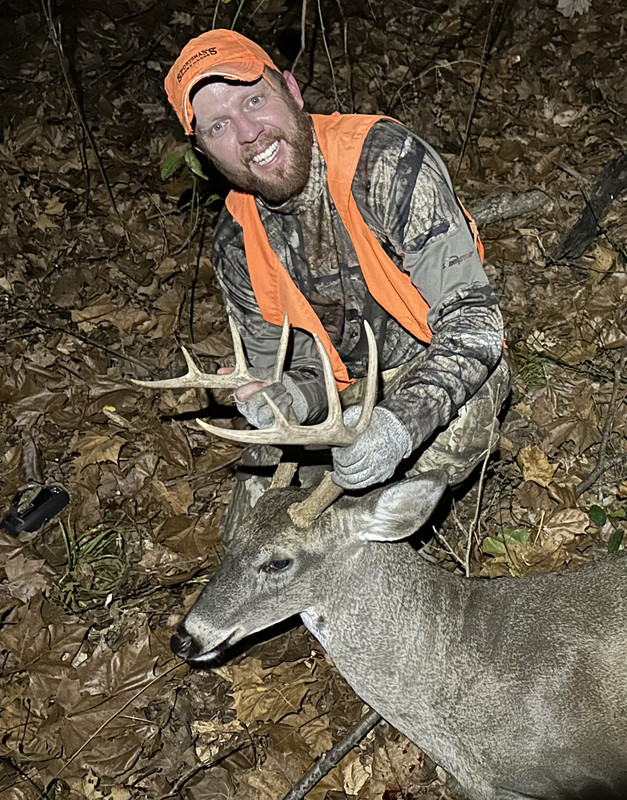 upload image free